The US Human Rights Network is a national network of organizations and individuals working to strengthen a human rights movement and culture within the United States, that is led by the people most directly impacted by human rights violations.
Take Action
Submit your issues for the US government's periodic report to the ICCPR. Deadline: January 14, 2019.
Overview: The following is a suggested template for U.S. Civil Society submissions to the UN Working Group of Experts on People of African Descent[UNWGEPAD or Working Group].
A Template to Submit Information to the UN Working Group of Experts on People of African Descent
USHRN Campaigns and Programs


The 125th session of the Human Rights Committee will take place in Geneva, Palais Wilson, from 4 to 29 March 2019.


24th Session of the Working Group, 25-29 March 2019: Data for Racial Justice

This exhibition asks: How can art urge accountability for human rights in ways that the law—linked with state violence—cannot?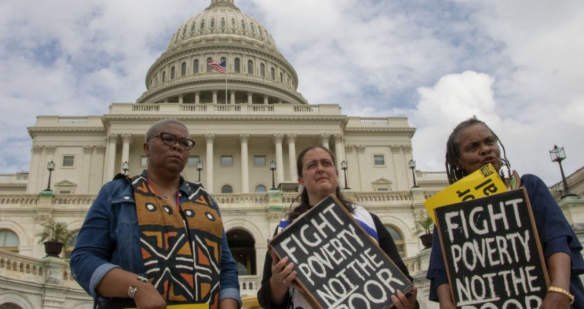 Bringing Human Rights Home Lawyers' Network, Co-sponsored by USHRN
Join the USHRN!
Are you a Human Rights Defender?
Join the US Human Rights Network to find out more about using human rights to fight for justice.
Latest News from the USHRN (View all News)
My work in the human rights sector, while pruned by academia, was catalyzed by crisis. Twelve years ago, Hurricane Katrina ravaged the Gulf Coast and in the time since, I have been directly involved in the fight for the human right to return and recover. Our thoughts and prayers go out to our family, friends and allies facing crisis in South Texas and South Louisiana as Hurricane Harvey completes his path.
[More]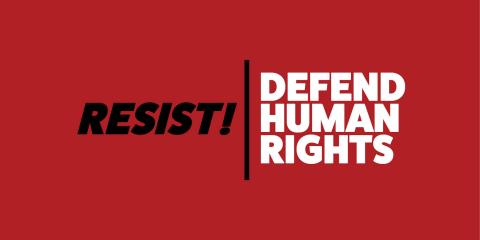 Atlanta, GA - Last week, President Trump pardoned former Arizona Sheriff, Joe Arpaio, who was convicted for criminal contempt for disobeying a federal court judge's order to stop the unconstitutional practice of imprisoning individuals based solely on suspicion about their immigration status.
[More]
Atlanta, GA -- Senator Cory Booker (D-NJ) will visit advocates and community leaders in the Gulf South this weekend to gain a deeper understanding of the southern movements for environmental justice and the impact that climate change is having on the region, its infrastructure and citizens.
[More]
The long memories found in historic coastal communities like Africatown in Mobile, Alabama or Houma tribal lands in Dulac, Louisiana tell us that the summer heat brings summer storms. Our current political climate seems to affirm the traditional knowledge that now is the season for preparation and readiness -- which begs two critical questions: what are we preparing for? And are we ready?
[More]
Advancing Human Rights 2017 Conference Supporters
[More]
March was the month to really celebrate women and their role in the human rights movements around the globe. In addition to being Women's History Month, March calls for the honor and recognition of International Women of Colour Day (March 1), International Women's Day (March 8) and World Water Day (March 22).
[More]